Brick Arches
Our prefabricated brick arches are made by cutting standard bricks to either voussoirs or skewbacks, then into brick slips. The brick slips are then bonded with an epoxy resin onto a composite lightweight block and cement board backing.

The prefabricated arches can be used instead of building the arches on site, which can be difficult, time consuming and therefore expensive.

When on site the arches can easily be handled by two men, and are placed on to a steel lintel. The joints between the brick slips are then pointed up as work proceeds.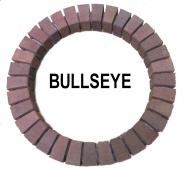 | | | |
| --- | --- | --- |
| | Flat Gauged Arch | |
| | Segmental Arch | |
| | Flat Top Segmental Arch | |
| | Skewback Arch With Keystone | |